I was at the lounge near Gate 117 in NAIA, very much sleep-deprived, when a woman sat beside me and started to chat me up. I was only too happy to indulge because I was seriously beat up and I am not into sleeping at airports so I let her talk. I probably said 5-10 words in return. She was too freaking lively at 5 in the morning.
I boarded the plane after around 2 hours and 2 guy dentists happened to sit beside me. The whole flight, they were talking about their patients, colleagues, ngipins, surgeries, and what-have-you. It was very… educational, to say the least. I was an unforgiving chismosa.
Then we finally arrived at Davao Airport!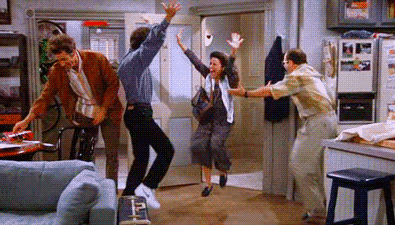 Here is the thing. I went to Davao without an itinerary. No temporary itinerary, no draft, no plans, no nothing. I just know I'll have to spend 2 days in Samal, and 2 days in the city proper of Davao. But being the independent, strong woman I am (lol), I pulled my baggage up and exited the airport with head held high and a smile on my face. A whole lot of people were milling around, taxis here, taxis there, private cars, security guards, and I was there standing contemplating what the fuck am I doing in Davao without a concrete plan. Yeap, my mood does change in 0.8 seconds sometimes.
So, first things first. I asked a guard where the taxi bay is. Well, because there are a number of taxis milled all over the place hence the asking and kuya guard very nicely and toothed-ly pointed me to where to wait for a metered taxi.
And then, hooray! I finally am in a taxi. First stop – Samal.
I booked a bunk bed (dormitory style) in La Vida Orchard Samal for my 2-day stay. I rode a taxi to Sasa Wharf and took note that the bus I'll ride next is Penaplata because there is another one going to Babak.
There is a waiting shed before the roro. You're going to have to wait there for the bus going to Penaplata, then the bus will ride the ferry boat. The end stop is at Penaplata Central Warehouse Terminal… or something like that. I rode a motorbike going to the bed and breakfast. There was a driver, of course. What, do you think I'm that stupid to end my life by riding a motorbike? I can't even ride a bicycle even if it saved my life. Haha, not too funny. I'll try again in a few sentences.
So I arrived pretty early – 12 noon. I asked if I could have an early check-in and I thought it was fine 'cause from previous trips, they have always allowed us to check-in earlier than scheduled time for as long as no one was checked-in in the same room before us. But alas, I was not allowed to. I just left my bag at the reception area and went to eat my lunch. I went back to the BNB at almost 14 o'clock and yes, I could finally check-in then. I lied down in the bed right away because a flight is a flight and everyone's tired after a flight. Add to that my previous dilemma of having no sleep the night before flight. I slept for an hour, then took a bath. I was ready to go out!
I went to Kaputian Beach first. It was quite far, yes, but ah. The waters are awesome. I did not swim because it was just too hot for my liking and I was still tired so I took some pictures and went to my next stop – the Moonfort Bat Cave! Dear, was it spectacular.
Kuya Manuel, the owner of the motorbike and my guide for the whole duration of my trip, told me so many things about the bat cave and I am only too happy to share some stuff with you.
There are currently 2.5 billion bats living there.
This has been recorded as the location of the most number of bats of only one specie by the Guinness book of world records. Kuya Manuel said that there were 4 competing countries then when the Moonfort bat cave applied. People went to Samal Island to check the place. I believe he mentioned that those people were from NatGeo. The other countries had a whole lot of bats themselves but their bats were of different kinds while that in Samal had only one kind – fruit bats!!! It was a comfort to know that my life didn't have to end by being a bat dinner at that moment.
The aforementioned NatGeo people attached locators to some bats and they discovered that some of them travel to very far places like, Christ, I forgot the name of the place.
I asked kuya Manuel how were they able to identify the number of bats there if there are millions, and he said they computed by per foot square? Or some shit like that, I have a disgusting, poor memory.
There are some more things I learned and I suggest you just go and visit the place instead of relying with my poor recollection talent. Haha.
I was done for that day then. I needed sleep.
The next morning, I first went to the Hagimit Falls. Can't say I did not enjoy it despite Kuya Guide's desperate attempt to drown my sorry ass. I swear I swallowed a gallon of falls water! The fuck was kuya thinking when he suggested I went into that really narrow cave beyond the falls only to find out that I had to swim down into the water then up to go out of the cave 'cause a stone was blocking the exit. Freaking asshole, I told him I can't swim! But it was nice nonetheless. Haha. I love the experience!
Anyway, there were a very few people when I went there, and the water was cold. I totes loved it (lol, what). If you have plans to go there, remember these two words: weekday, and earlymorning. Now don't go correcting my grammar, hell if anybody cares. Haha.
After that, we went on a hike – at the Puting Bato Peak Park. I will surely not pass on a hike. And it wasn't like it will take you hours, it only took me around 30 minutes. There was no one when we arrived at the top. We freaking climbed the bamboo gate like noob holdapers. Kuya said I climb gates like a pro. Aha, I was pleased to know I have some kind of talent no matter how criminal-y it sounded. Harhar.
Anyway, it was nice up there. The view is striking. We stayed there for an hour and then hiked downwards.
Next stop and the last – Canibad Beach.
DUDE. The ocean is heaven. I was awed beyond words, I was unbelievably excited to swim into its beautiful waters racking three different shades of blue. Man was it a part of my dreams I never truly dreamed but totally would have dreamed if I knew it existed before I saw it.
I stayed there for, probably, 3 hours before I went back to the BNB.
When I was to insert the key into the room, a staff beat me to it. She said, "Ay ma'am, nilipat po pala naming 'yung mga gamit niyo kasi may kasama na po kayo sa room na anim eh gusto po nila na magkakasama." "Ma'am, we transferred your belongings to another bed because there are six people who checked in in the same room and would want to stay together."
What the fucking hell. They didn't even ask if it is okay! They just said it like hey bitch, we transferred your things, don't give a fuck what you feel about it. I was mad. The owner was not there so I texted him how incredulously disappointed I was with what they did.
Originally, there were only the two us – I and Natalie. She is a German. She arrived 2 hours after me and she asked me if I was informed that my things were transferred because she was at the room during the day and she saw my things at the bunk bed above her. And I told her no and how I felt so bad about it and she said it wasn't really very nice.
I got over it eventually. I went back to Davao the following morning. I asked the hotel I was staying in if I can check-in early – 10AM and she said yes. Amen.
My inexpensive but very nice hotel!
It was already near afternoon when I arrived at Eden Nature Park. Now here enters the perk of going solo. The shuttle tours in Eden are scheduled by hour and due to the huge number of people, everything was fully booked up till 3PM but since I was by myself, they could put me in the earlier shuttles so I was scheduled for the 1PM shuttle tour. It was done by 2PM.
I went to the Japanese Tunnel next, then the Crocodile Park. It was a good day, I enjoyed myself a lot.
I was just in time for the show when I arrived at the Crocodile Park. The Animals Got Talent was uber cute. The fire dance was also impressive for itself.
I was ready to go back to the hotel at 7PM but we decided to stop for some pasalubong first at Lola Abon's. I also saw President Duterte's house. It was overly nondescript, not a house you'd usually expect from a long-time politician, and there were a lot of people. The ice cream being sold near his house was goddamned expensive. Lol. Way to take advantage of the place.
My last day in Davao, I just went to Abreeza Mall to take some peaceful stroll. I watched a movie, ate my favorite pasta, then sat it out in Starbucks reading a book until it was time for me to go to the airport for check-in.
Here's the thing. I web checked-in myself through the Cebu Pac app. Unknowingly, I also checked-in my supposed companion for the trip but didn't push through. During the baggage check-in, I told the staff about it and she said it was fine.
So there was a vacant sit beside me. When we boarded the plane, guess who was going to sit beside me. It was a guy. Not just a guy, but an overly handsome-looking guy.
Imagine if I did not unknowingly check-in my friend, there would have been no vacant seat beside me. Well, apparently some god, could be Eros, wanted to finish my trip with a bang by allowing me to be seated beside a perfect human being. He was in black pants, black sweater, black ankle-high shoes, and a wrist watch with brown leather strap, and gold band. I remember the specifics of the watch because I was wearing something quite the same with his! Damn if it wasn't destiny. Hahaha.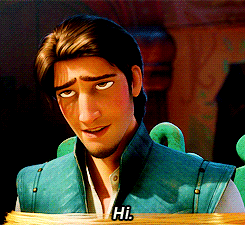 So there ends my Davao trip. It was yet the best vacation trip I ever had this year. I will sure be back sooner than later. Love, love!